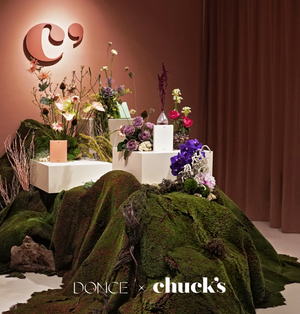 DONCE X Chuck's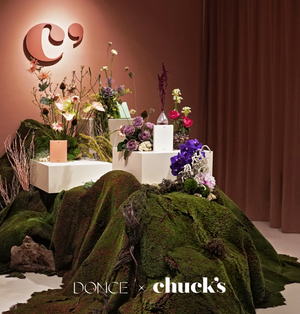 Creative exploration with Chuck's
 on floral installation
The installation aims to evoke sensual and graceful emotion when guests walk through the designated space.
Endorsing the color palette and ingredients of the products, DONCE creates a natural landscape and floral arrangements that represent Chuck's all-embracing natural and delicate approach to beauty.
"The landscape is a physical representation of chuck's identity. The key ingredient from each mask is nestled sensually within this botanical arrangement as individual elements but collectively they achieve a sense of balance."
– Mandy Gioh, Chuck's
–
If you're interested in appointing our services, let's talk.