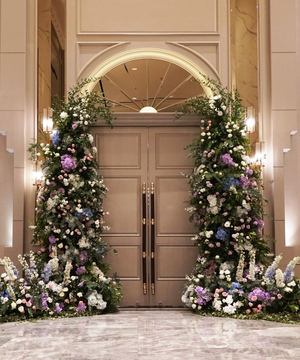 The Wedding of Henry & Chloe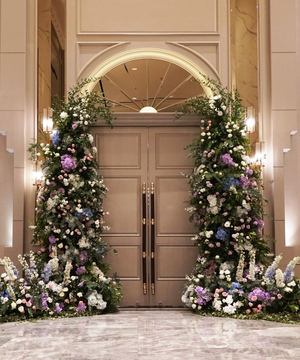 We had the opportunity to design the decoration for the wedding of Henry & Chloe at JW Marriott, with the aim to impress the invited guests with a grand entrance.
Work In Progress of the 10ft Entrance Arch
A moving picture of the entire setup
The main table floral decor endorsed the overflowing design with generous bunches of orchids, roses, and foliage. 
Main Table Floral Decor
Candles and glasswares were placed in between the floral decor to set the mood for the couple and families.
If you're interested in appointing our services, let's get in touch for wedding décor and floral design for your upcoming occasion.